One of the biggest completed task recently is the implementation of recurring pick-up dates.
After long struggles with timezones, daylight saving time and the implications of such for a user base that will hopefully be distributed over the whole globe, @tiltec prevailed!
Now users can create pick-ups as series, meaning that if you know that a store allows for pick-ups e.g. every tuesday and thursday at 6pm, you can enter this with one single command, yay!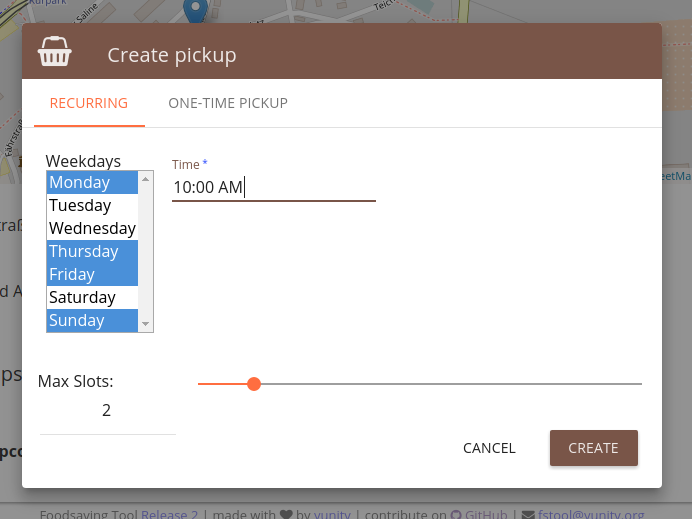 The next step here is to make the series editable, so far you can just create, delete and recreate. But hey, that's almost the same, right? ;)